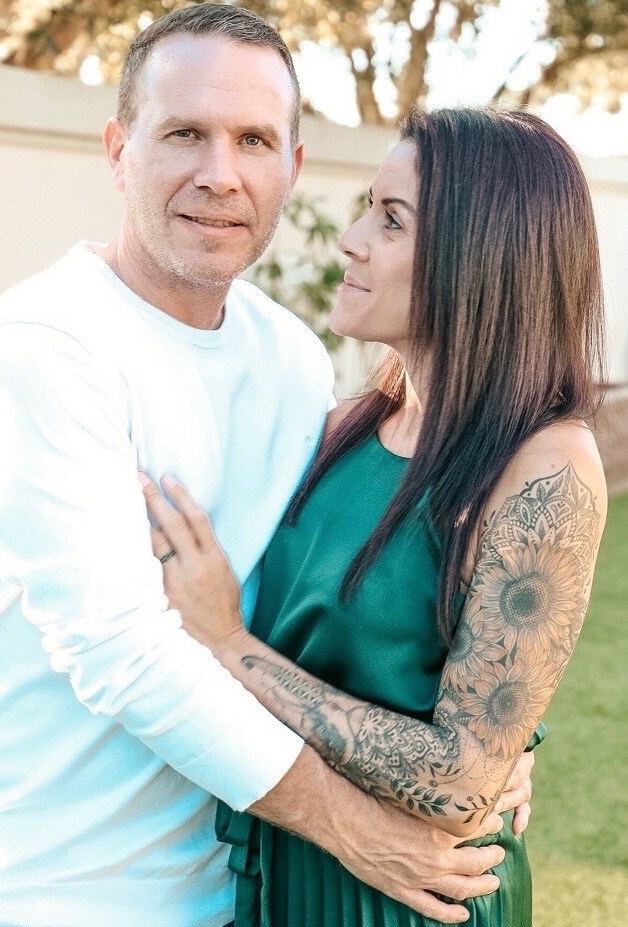 Firm Foundation
The rain will come, the wind will blow but if your marriage is built on the firm foundation of Jesus Christ then you will always make it through. (Matthew 7:24-27)
Community is Key


Join our Christ Centered Couple Community!
Weekly encouragement, activities and challenges.
Hi! we're Nathan & Jennelle.
We want to help married couples choose unity, not division.
In 2008, after only a few years married, we sold Jennelle's wedding ring and we were headed for divorce. The rain came, the wind blew and we discovered our house was built on shifting sand. This year we will celebrate 20 years of marriage. What changed?
We surrendered our marriage to Christ and began a journey of discovering God's original design for marriage. It was hard, it was messy, but it was totally worth it!
Along the way Jennelle discovered her life's passion: helping married couples build their house on The Rock!
Schedule a 1:1 Call
Jennelle's course was completely transformational for my marriage. I found her message through Instagram and decided to take a leap and sign up for her online course. It was the best decision! She was completely genuine with sharing her marriage story and all her marriage victories. Her story and her tools taught me practical ways to walk out my marriage everyday. This course is worth the commitment!



ONLINE COURSES COMING SPRING 2024
COMING SOON....Affair Recovery

The number one thing that rocks the foundation of security in a relationship is infidelity. Research shows that 50% of all marriages will experience infidelity on some level over the course of the relationship. Affair Recovery is designed to begin the process of healing a relationship mentally, emotionally and physically after it has experienced infidelity and give you practical steps to move forward stronger than every before.
WAITLIST
COMING SOON....Marriage Reset

This course is for married couples who want to strengthen their commitment, improve their communication and connect intensely with their spouse, but feel disconnected, overwhelmed and unsure where to start.
WAITLIST
COMING SOON....Start Marriage Right
This premarital course features biblical principles that will enrich your marital relationship and safeguard you and your family from the pitfalls of divorce. From communication, problem solving, parenthood, finances and sexuality this course has been designed to be a valuable resource for all couples before tying the knot.
WAITLIST
Stay Connected

Join our Christ Centered Couple Community!
Let's build a firm foundation together!